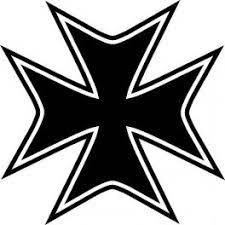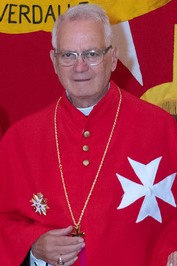 Dear Dames and Knights,
It is with very deep sorrow that the Magisterial House of the Sovereign Order of Saint John of Jerusalem,
Knights of Malta, Federation of the Autonomous Priories (KMFAP) announces the decease of our dear brother,
Monsignore Fabio Fabbri, Grand Prior of the Italian Langue, Magisterial Chaplain and Spiritual Guide of the Grand Master,
Prelate of Honour of His Holiness the Pope and Grand Cross Knight of St. John.
Mons. Fabbri passed away peacefully in the afternoon of 25th February 2022 in Siena, Italy, at the age of 79,
and his funeral service took place on the 28th February – presided by His Eminence the Cardinal Augusto Paolo Lojudice, Archbishop of Siena.
Dom Fabio, born on 3rd May 1942 in Scarperia, Italy, was ordained a priest on the 22nd March 1970 and had a brilliant career in the service of the Roman Catholic Church, performing important and relevant duties. In KMFAP he was a member of the Magisterial Board of Religious Counsellors and Interfaith Pluralism of our Sovereign Order as well as President of the Federation Institute for Penitentiary Assistance (FIPA).
The Prince Grand Master, who presented personally his most sincere condolences to the brother and sisters of Dom Fabio,
declared a 3-day official mourning for the State of the Federation, during which our flags must fly at half-mast in all embassies and consulates of KMFAP around the world.
The decease of Monsignore Fabio Fabbri is an irreplaceable loss to KMFAP.
Requiescat in Pace!